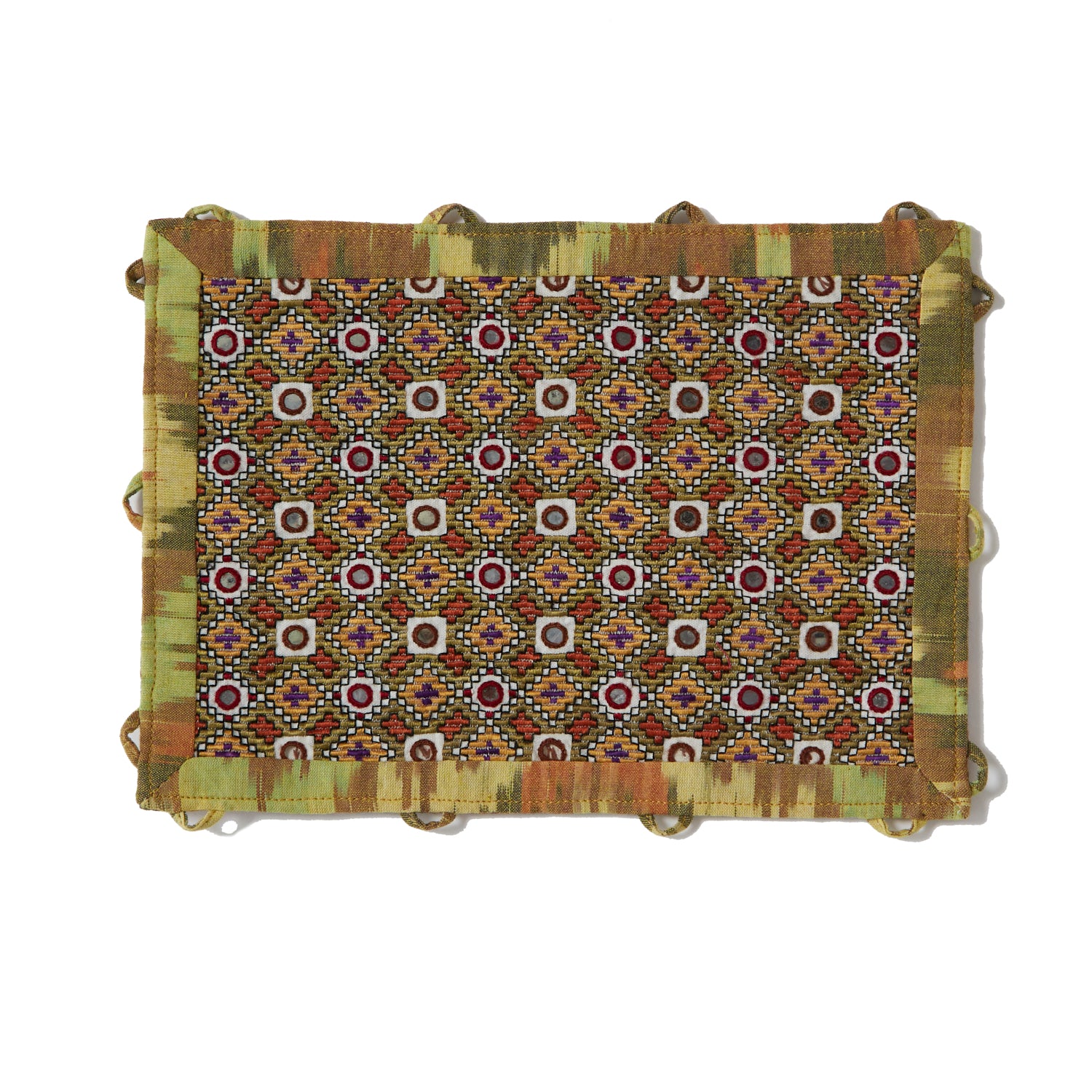 "BLOOM" Gujarat series: No.2
+ Created at: Gujarat, India
+ Completion time: 7 days
+ Stitching used: Mirror work combined with soof embroidery

+ Hand embroidered floral embroidery on hand printed fabric.
+ Pattern frame around the embroidery.
+ Loops to attach the patch onto our PATCH LONG SLEEVE T / PATCH HOODIE
+ Every design is one and only.
Care instruction:
+ Please store embroidery frames in our original case in order to avoid any damage.
+ When washing at home, please gently rub the stained area under cold water (no bleach or washing detergents).
+ There's a chance that colours may bleed, so please do not wash the embroidery frames with any other clothing.
+ Do not soak the embroidery frames under water for long period of time.
+ After wash, lay the embroidery frames flat to let it dry naturally. If ironing is required, please make sure to put a cloth over the embroidery frame to avoid direct contact.
Material:
base fabric—100% cotton / threads—100% polyester / frame—100% cotoon
Made in India
Size:
Height 17cm, Width 24cm
Recently Viewed