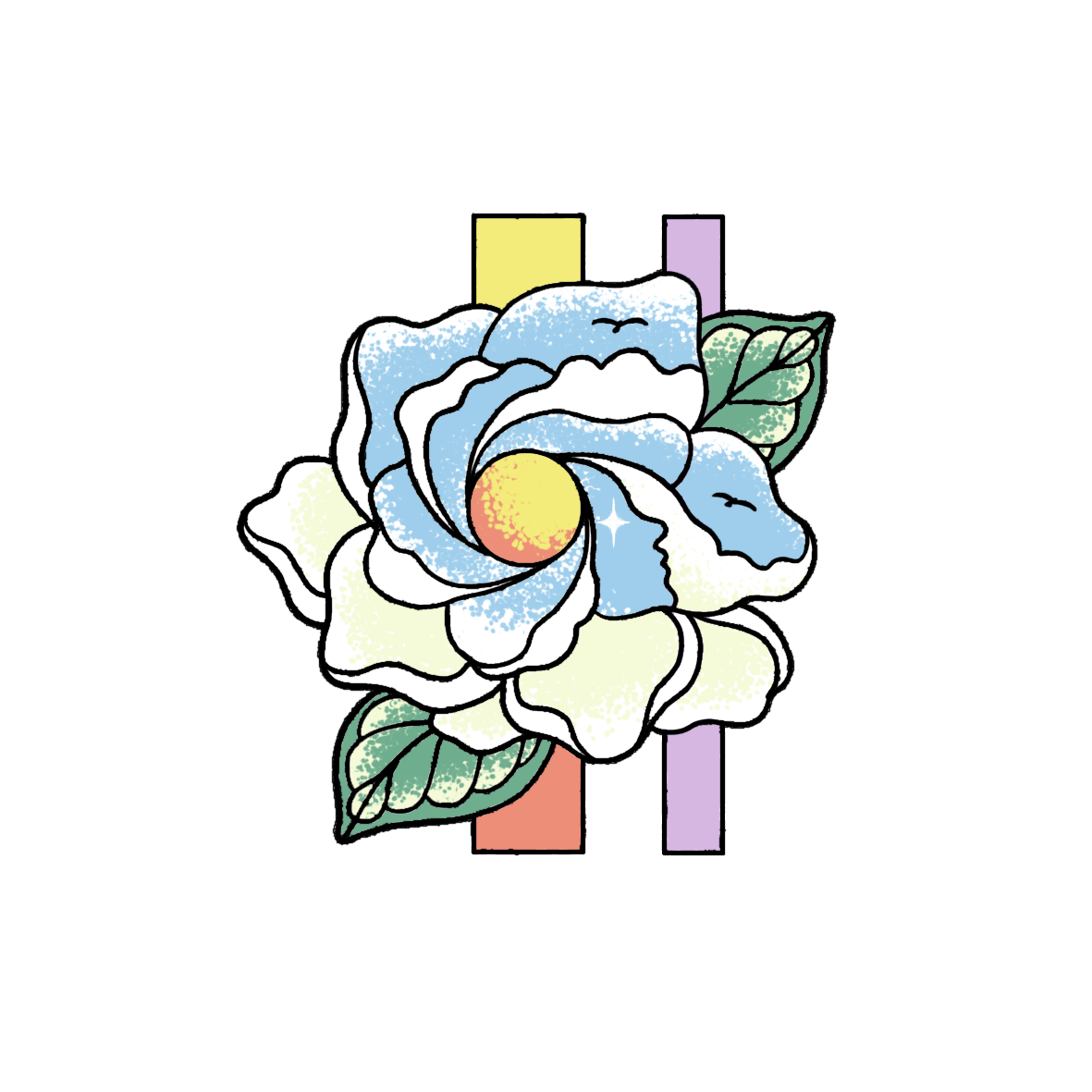 2nd Collection
"TAKE IT EASY"
Since our launch in 2019,
M. HIRAMATSU believes in the
"Coexistence of traditional crafts and modernity".
For this 2nd Collection, created amidst the sudden changes brought about by the pandemic,
we were provided with an opportunity to think about coexistence and what it means for us.
2019年の設立以来、「伝統工芸と現代の共存」を信念としてきたM.HIRAMATSU。
パンデミックが起こり、生活が様変わりしたなか
作られた2ndコレクションは、
自然な流れで改めて共存という言葉と向き合うこととなります。
Flowers are an indispensable item in everyday life in India, and have been a major source of inspiration for us.
In fact, the natural world exerts an unfathomable influence on us.
Its beauty—tiny wild flowers that bloom on the roadside, familiar paths surrounded by greenery, warm sunshine—soothes and enriches our lives, and we, often unconsciously, pursue this healing power.
Our 2nd Collection, "TAKE IT EASY" focuses on the coexistence of man and nature and the peaceful joy it brings.
We invite you to get rid of unnecessary stress and formality and embrace a slow, relaxed life style.
The styles, materials, and hand embroidery motifs were designed with this in mind.
私たちは、インドの人々の日常に欠かせない「花」から多くの
インスピレーションを得てきました。
花だけではない、自然が人々に与える影響は計り知れません。
道に咲く小さな野花、緑に囲まれたいつもの道、
暖かな陽光・・・。
これらは無意識のうちに私たちに癒しと豊かさをもたらし、
私たちもまた無意識のうちにそれを求めているのだと気づいたのです。
2ndコレクション"TAKE IT EASY"は、
人と自然が「共存」していることに改めて意識を向け、それがもたらす日々の穏やかな時間に喜びを感じること、
そして余分な緊張や力みを手放したスローなライフスタイルを提案しています。
それらは手刺繍のデザインや技法、
素材を通して豊かに表現されています。
The bold embroideries in the back of our Oversized Sweatshirts were designed in collaboration with M Fatchurofi, an Indonesia-based graphic designer.
His beautiful designs, full of natural motifs, gradually captivate us, shutting out the noise in our everyday lives.
The artworks created, were then given to our master craftsmen in Delhi and South India (Kochi),
who took over a month to intricately hand embroider each of the design.
The sweatshirt comes in three tonalities:
Sumi Black, Oat, and Tie-dye
(hand tie-dyed one by one by Japanese craftsmen)
大胆な背中の刺繍が目を惹く
オーバーサイズのスウェットは、
インドネシアに住むイラストレーターM Fatchurofi 氏との共作で生まれました。
花や太陽、山といった自然と人の共存・調和を見事に表現した彼の作品は、
日常の絶え間ない騒音を遮り、見る者を無意識に引き込んでゆきます。
制作された2つのアートワークは、
首都デリーと南インドのアトリエでそれぞれ異なる技法を用いて手刺繍されています。
鮮やかな色使い、目を奪われる緻密なステッチ、
大胆でいてかつ繊細な刺繍は、
一人の職人がおよそ1ヶ月の時間を注いで作り上げています。
スウェットはSumi Black、Oatの2色に加え、
日本の職人が一つずつ手染めしたタイダイカラーが揃います。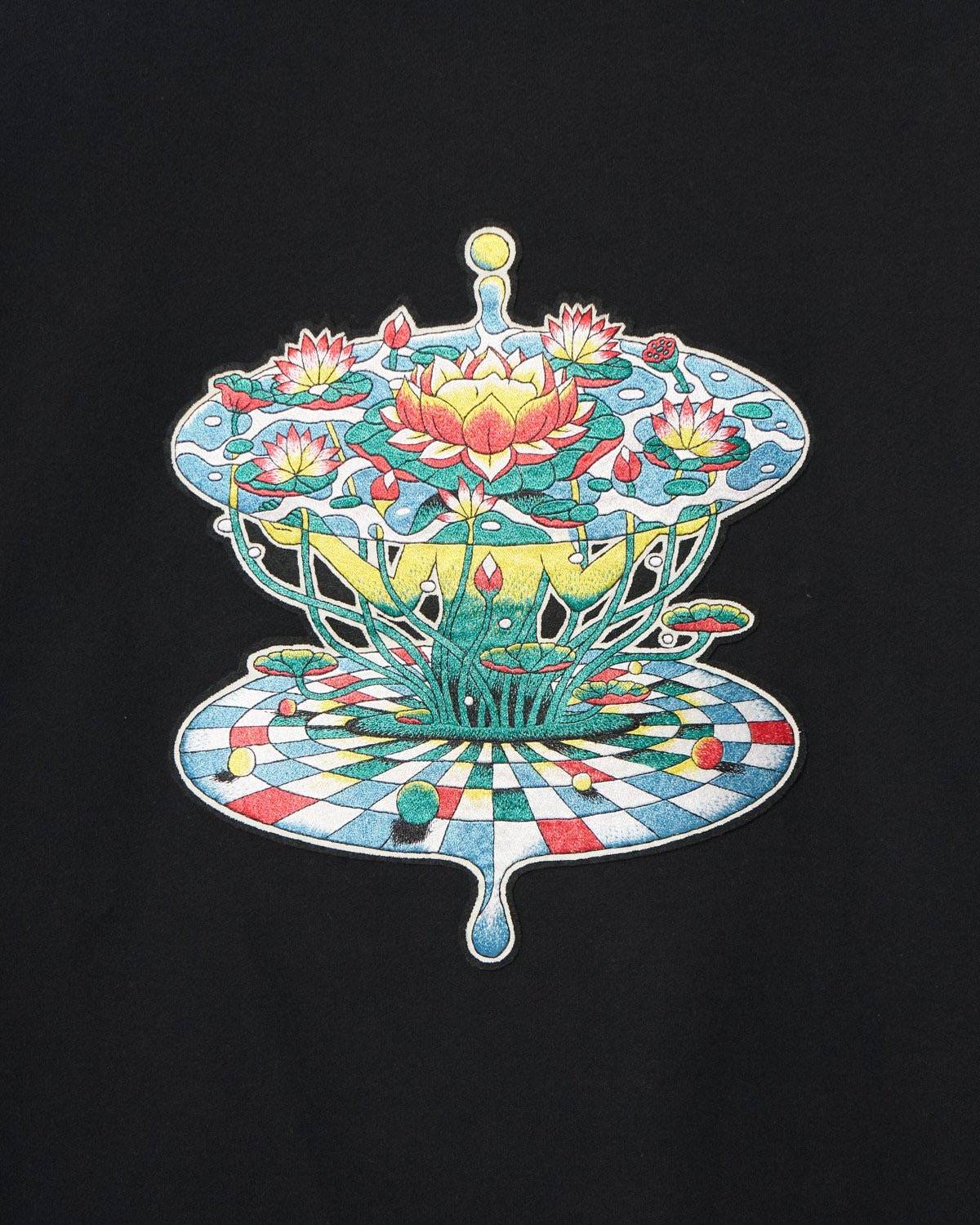 We have selected materials and silhouettes suitable for
a slow relaxed lifestyle, but also flattering when worn.
Our blouse and trousers in smooth satin, and rib-knit top and trouser set feel as comfortable as room wear.
Playful frill details add cheerfulness at any occasion.
スローで心地の良いスタイルは、
素材やシルエットにも取り入れられています。
とろみのあるサテン生地を採用したブラウスとパンツや、
リブ編みで作られたニットのセットアップは、
まるでリラックスウェアのような優しい着心地。
遊び心たっぷりのフリルディテールが、
オケージョンでも着用できる華やぎを添えています。
We have also added two new colours—Ecru and Mocha—to our Logo Hoodie with Ribbons.
Our original and classic SHISHU frame can now also be attached onto a new Crew neck Sweatshirt.
All the SHISHU frames are hand-embroidered
one-of-a-kind pieces.
By collecting different frames, one can customize
and enjoy one single garment in several ways.
そして、ブランド定番の刺繍フレームを取り付けられるLogo Hoodie with Ribbonsには新色のEcruと
Mochaが仲間入り。
新たにクルーネックスウェットも加わり、
ラインナップ豊かに展開します。
刺繍フレームはすべてが手刺繍で作られた一点もの。
フレームを集めることにより
1枚の服で様々な表情を楽しめます。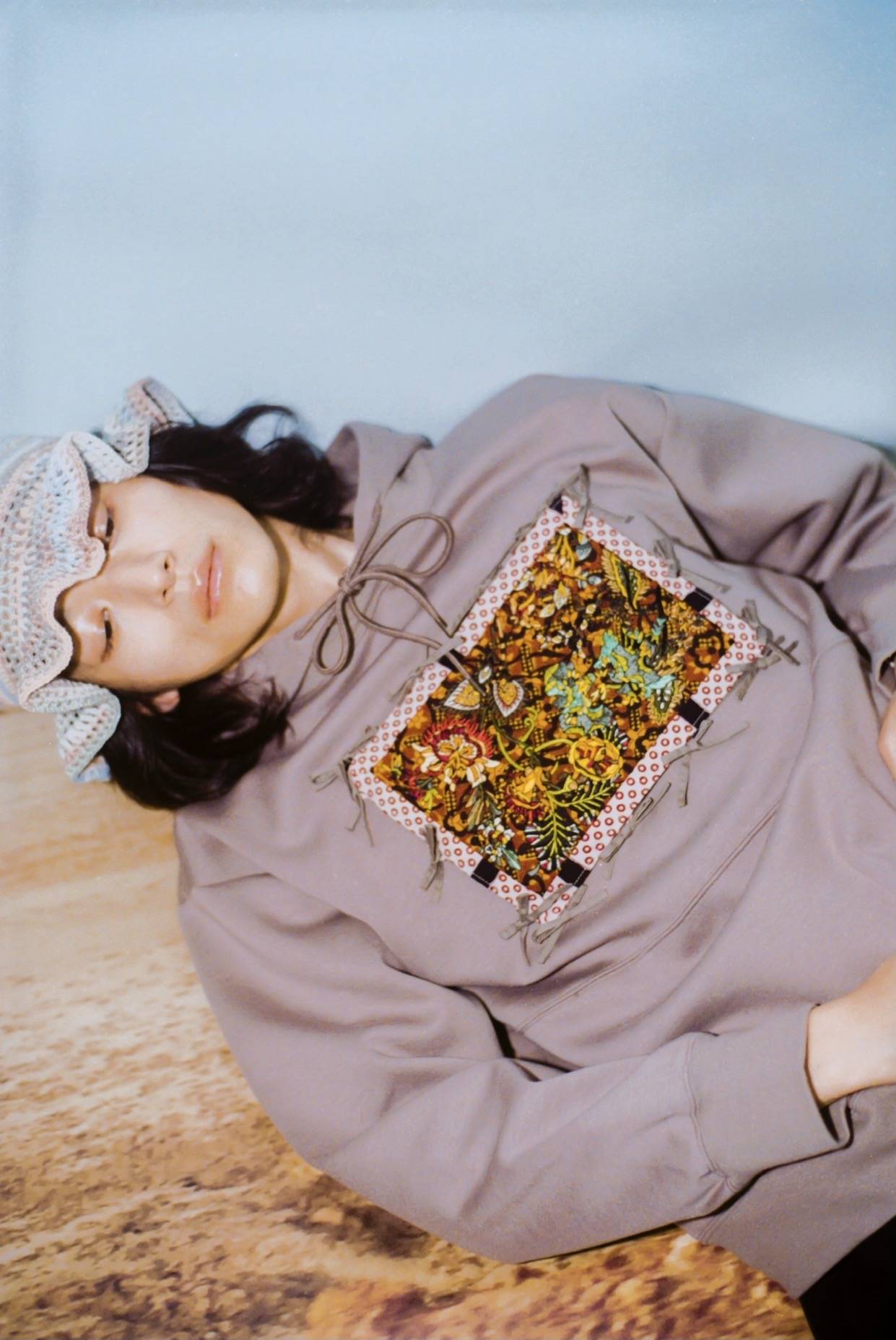 We hope that are "Take it easy" collection will help you discover a peaceful moment in your life, where you learn to take a pause and wonder at all the mesmerising craftsmanship available in this world.
高い技術に目を見張り、
良いものをじっくりと選ぶこと。
"TAKE IT EASY"を通じてその穏やかな時間が少しでも生まれ、豊かさがもたらされることを願っています。
Discover our new releases